Welcome to Custodis, the estate planning experts. We help protect the things you care about most, your home and family.
Planning for a secure future, whether for yourself, your family or your business is one of the most important steps you will ever take.
Live for today. Plan for tomorrow.
We help make sure the things you've worked hard for, your home and your wealth, are protected so the people you love are looked after when you have gone
Established in 2010, we are committed to providing friendly, personalised Estate Planning Advice by working closely with our clients to ensure they are in a position to make informed decisions for the benefit of their loved ones.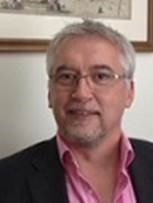 Tim Phillips Dip,PFS
Director
Tim has over 30 years experience providing investment, inheritance tax, pension and protection advice.
'I very much enjoy what I do, and am grateful this is the way I get to make my living.
Estate Planning is such a vital area, which sadly is overlooked by so many – this can have huge financial and emotional ramifications for the loved ones left behind.
My personal mission is to ensure that I bring honesty, passion and commitment to my work.
I look for and enjoy working with clients who value professional expertise with a relationship based approach.'
Tim has three children, William, Oliver, and Phoebe. In his spare time he enjoys most sports in particular rugby and football and spending time with his family – this invariably includes walking with my border collie - Jimmy.